Brand Activation
Hornets Sports & Entertainment Injects Venom into NBA 2K League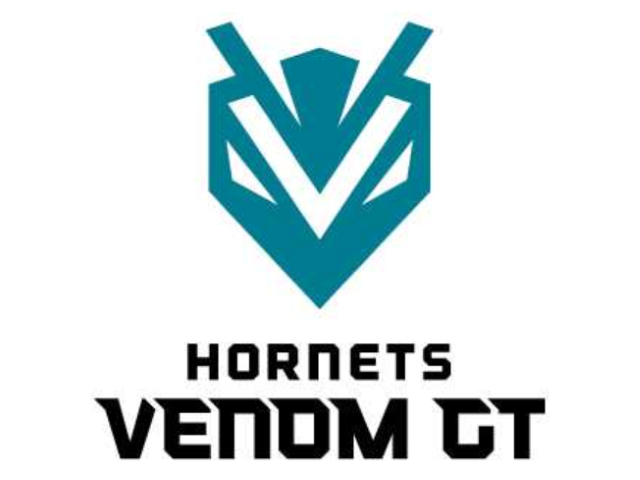 ---
Hornets Sports & Entertainment unveiled its new NBA 2K League team slated to debut in 2020 and known as Hornets Venom GT. 
According to the team, the name and logo "both invoke the intensity and intimidation of a hornet, with the teal and white logo designed to represent its piercing, ominous gaze." The white "V" ties to the name while doubling as a portion of the head. The wordmark and logo were created by RARE Design.
Along with the name and logo, Hornets Venom also launched their social media sites on Twitter (@HornetsVenomGT), Instagram (HornetsVenomGT) and Facebook (HornetsVenomGT), along with a Twitch channel (HornetsVenomGT).
As part of the team's identity announcement, 20 sidewalk stencils with the Hornets Venom logo and social handles have been placed throughout Charlotte. Fans posting photos from the locations of the stencils today will be entered to win Hornets Venom prize packs.
Hornets Venom will unveil the designs of their court and jerseys in the upcoming months.