Brand Activation
Immortals Lock in Nitto Tire Sponsorship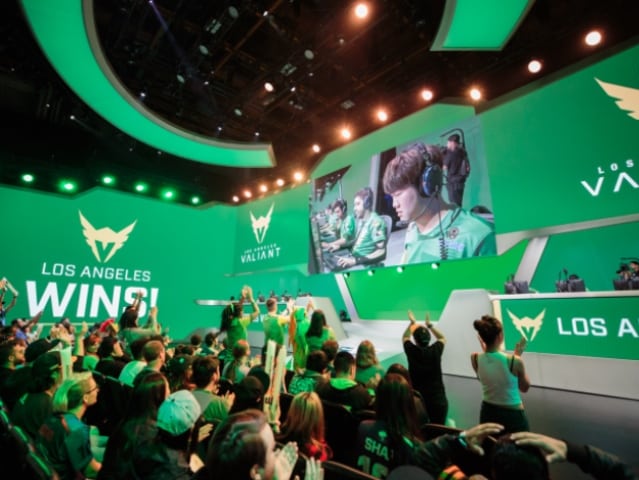 ---
Immortals continue to tread new paths, locking in a deal with Nitto Tire to serve as an official sponsor and the exclusive tire supplier for the company and its brands, which include the Los Angeles Valiant and MIBR. The deal marks Nitto Tire, a manufacturer of off-road and street performance tires, the first tire company to enter the fast-growing esports market through team sponsorship, according to the announcement.
"Nitto Tire is a company driven by passion and innovation, as is Immortals, and that alignment allows us to activate with real authenticity," said Ari Segal, President & COO of Immortals LLC. "This partnership will focus on bringing to life that passion: the passion of our players, in and out of the game, and the passion of our fans to connect to our players and the games they love."
The partnership will kick off at the LA Valiant's Community Block Party on Oct. 20 with a live activation, "Junkertown IRL Presented by Nitto Tire." Inspired by the Junkertown map in Overwatch, the interactive installation, featuring Nitto Tire product integration and LA Valiant and Nitto Tire branding, will create an atmosphere similar to the dystopian Australian outback landscape depicted in the game.
In addition, Nitto Tire, MIBR, and the LA Valiant will launch a digital content series, "Fueled by Enthusiasts," that explores the passions of MIBR and LA Valiant players outside the games they play professionally. Further, several MIBR and LA Valiant players who are themselves fans of cars and auto racing will work with Nitto Tire to outfit their vehicles with state-of-the-art tires and related products and share images of this transformation with their fans.
"Nitto is recognized as a leader of innovative marketing within the tire industry," said Stephen Leu, Director of Marketing of Nitto Tire U.S.A. Inc. "We have a rich history of marketing through video games which includes a proprietary PC racing game, and numerous in-game brand placements on both social and mobile gaming platforms. A partnership with a leading franchise such as Immortals was the natural fit in our foray into the esports arena."