Brand Activation
Panini Collects compLexity Partnership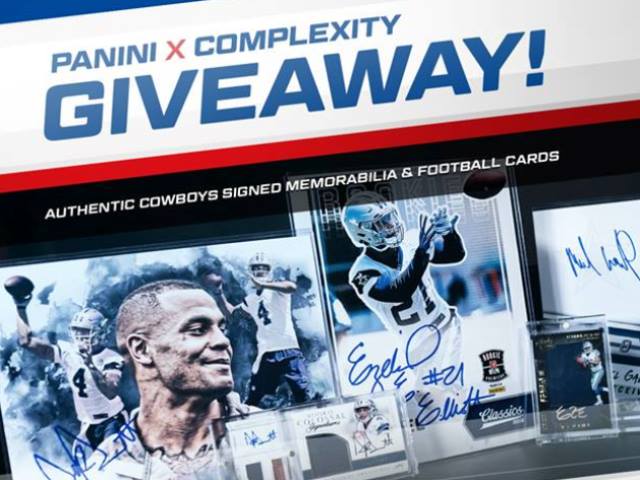 ---
Collectables and trading card company Panini locked in a new deal with esports outfit compLexity Gaming in a move that will see the two companies develop projects in the near future, including the launch of a Panini Twitch channel on Jan. 17. The companies will work to engage fans from both esports and traditional sports through original content collaborations, onsite activations, and collectible memorabilia.
"By teaming up with one of the most reputable traditional sports brands, Complexity Gaming and Panini are furthering the intersection of esports and traditional sports through new product innovation and content," said Daniel Herz, Chief Revenue Officer and Vice President, Complexity Gaming. "With the traditional sports world's growing interest in video games and Panini's roster of talented professional athletes and teams, this partnership creates more opportunity for integration across gaming, football, basketball, and more."
Complexity influencers and streamers from Madden, Fortnite, card games, and other gaming communities, will stream on the official Panini Twitch channel, alongside a dedicated monthly YouTube video, and social media posts. This content will feature both Panini and Complexity athletes, while hosting giveaways and executing Panini Trading Card pack openings to support Panini's NFL, NBA, and other trading card products including its NFL Blitz and NBA Dunk digital trading card apps.
"The esports audience shares similar demographics and interests as traditional trading card fans, so being able to engage those fans in new ways and where they are spending their time is important.  It's also a way to engage a younger audience and introduce them to our Panini trading card products," said Jason Howarth, Vice President of Marketing, Panini America. "Partnering with Complexity, an organization that shares a similar vision to creating compelling content, reaching new audiences and leveraging the crossover appeal of gaming with traditional athletes is why we are really excited about this partnership."
In addition to creating original content, Panini and Complexity will provide live fan engagement opportunities. During fan signing sessions and meet-and-greets, Complexity gamers will sign custom cards, posters, and more that are presented and designed by Panini. The companies will also create custom trading cards for the Complexity franchise, including for players and influencers. At Complexity's new headquarters at The Star in Frisco, TX, Panini will feature and sell this product as well as host upcoming gaming events.