Brand Activation
Twitch Wraps Up Sweet Deal with Hershey's/Reese's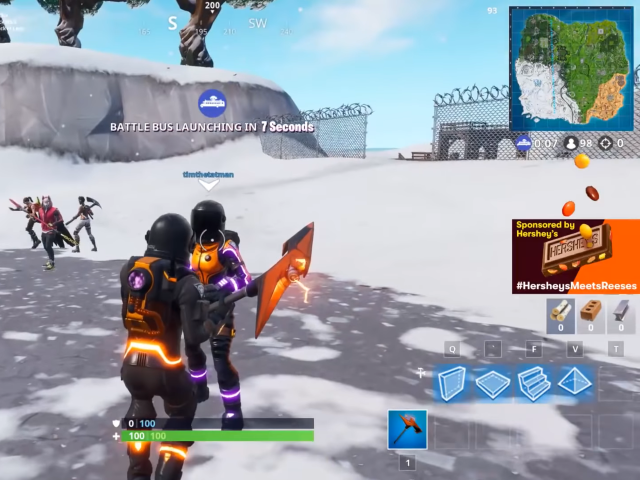 ---
Twitch locked on a multi-touch advertising and sponsorship program with the Hershey's and Reese's brands designed to connect the brands across the spectrum of Twitch including media, team sponsorship, influencer sponsorship, event sponsorship, and ecommerce.
"We are thrilled to have the Hershey's and Reese's brands support," said Nathan Lindberg, Sr. Director of Global Sponsorships. "This robust program in gaming and esports serves as a blueprint for how brands can partner with Twitch to maximize their scale while limiting their stress."
Hershey's and Reese's previously ran tests with Twitch from 2016-2018. The new year-long program, however, marks one of the most in-depth partnerships a non-endemic brand has made in Twitch. In addition to video advertisements, the program will include all the following additional elements:
TwitchCon North America 2019 participation
Sponsorship with DrLupo and his wife, MrsDrLupo
Sponsorship with TimTheTatman
Additional Twitch influencer sponsorships to support key product initiatives
Twitch Extensions creation and bits usage
"The growth of Twitch as a media platform has caught our attention," said Charlie Chappell, Head of Media and Comms Planning at The Hershey Company. "In our initial foray, we realized Twitch can deliver the attention and engagement we need."
The first phase of the influencer program kicked off with a special Easter stream from TimTheTatman along with some up and coming Twitch influencers. Viewers of the Influencer's Easter streams had the chance to collect digital Easter Eggs via a custom Reese's Extension that rewarded the top participants with Twitch Bits. The second phase will be launching in the coming weeks along with key activations later in the year.