Brand Activation
AT&T Dials Up Cloud9 Partnership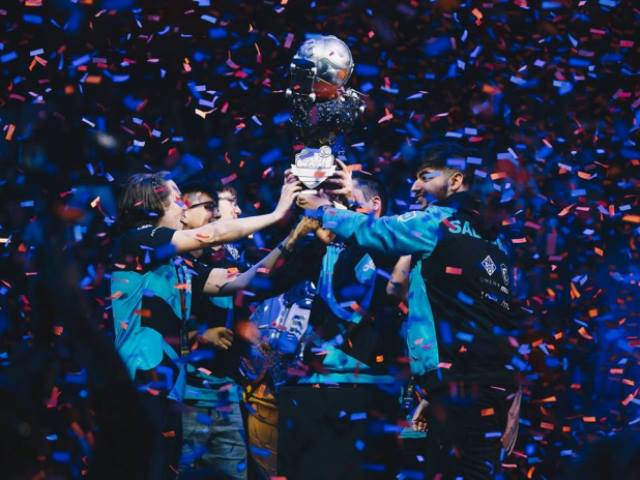 ---
Top esports organisation Cloud9 locked in a deal with AT&T, marking the first team to receive sponsorship from the telecommunications giant in a move to "grow its relationships with new and existing customers" via an increased presence in esports.
"Teaming up with a company like AT&T, who has always prided itself on being ahead of the curve, is a tremendous moment for the whole C9 organization," said Jack Etienne, Cloud9 CEO & Owner. "With what AT&T is bringing us, we're going to be able to bring the fans so much more – more content, more access, more memes, and more championships. I can't wait to see the incredible things we'll do together."
Later this year, Cloud9 will launch production on a new, weekly digital show providing team highlights, player profiles, a look at upcoming tournaments and other esports news from across the Cloud9 organization and its partners . AT&T will be the presenting sponsor of this new series called "The Nines." Fans can catch the series on Cloud9's digital platforms.
"We're thrilled that Cloud9 has chosen to work with us to connect its fans to more of the moments they love, whether that's at an event, at home, or on the go," said Shiz Suzuki, assistant vice president, AT&T Sponsorships & Experiential Marketing. "Our sponsorship investments put our brand at the convergence of entertainment, technology and lifestyles. Cloud9 is thriving at that intersection, and we look forward to learning and growing with them."
In addition to "The Nines," this new relationship enables AT&T to deliver experiences that deepen its relationships with its customers, and to connect with esports fans across the country by offering a closer look at one of the top esports organizations in the world. At AT&T-sponsored esports events with Cloud9 athletes and at other events where Cloud9 teams play, AT&T will use its social media and other digital channels to bring fans inside the action.
There are additional opportunities that AT&T and Cloud9 will explore to integrate Cloud9 across AT&T's corporate sponsorships portfolio, to create new experiences and to connect both organizations to new audiences.