Brand Activation
BIG EAST has Big Plans for League of Legends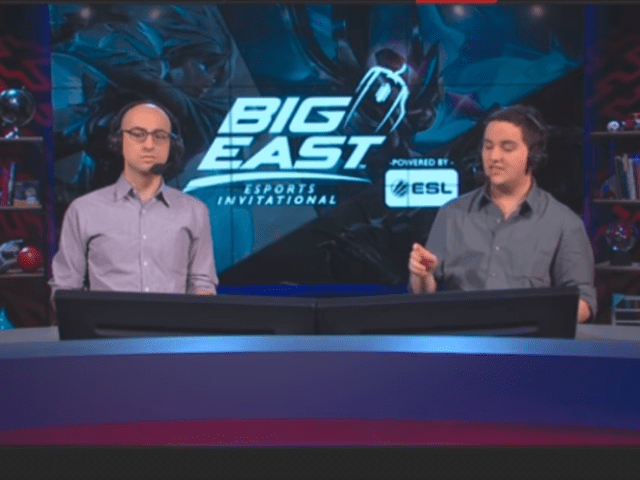 ---
The BIG EAST and Riot Games locked in a partnership to launch the spring 2019 BIG EAST League of Legends Championship with seven of the Conference's 10 schools set to  participate in the competition.
Participating teams include: Butler, DePaul, Marquette, Providence, St. John's, Seton Hall and Villanova. Following a regular-season, which will start in January 2019, the top four teams will compete for the BIG EAST League of Legends championship title with the winner and runner-up earning berths to the League of Legends College Championship Play-in, with a chance to reach the League of Legends College Championship.
"As the BIG EAST enters its second year of competitive esports, we are very excited to further our involvement with Riot Games and our League of Legends competition ," said Vince Nicastro, deputy commissioner and chief operating officer of the BIG EAST Conference. "Interest in esports on our campuses continues to grow and we are proud to be able to provide the opportunity for Big East students to compete on the national stage."
In March 2018, the BIG EAST launched an esports pilot program, partnering with ESL, the world's largest independent esports company. BIG EAST participating schools competed in two titles, League of Legends and Rocket League by Psyonix, culminating with the BIG EAST Esports Invitational Powered by ESL in April 2018.
"We have continually been impressed by the BIG EAST's forward-looking approach for how esports can support their membership since we first talked with them in 2016," said Michael Sherman, college esports lead at Riot Games. "This partnership is a huge step forward for College League of Legends and sets a new precedent for support from a Division I conference."