Brand Activation
Jersey Mike's Maintains Team Liquid Diet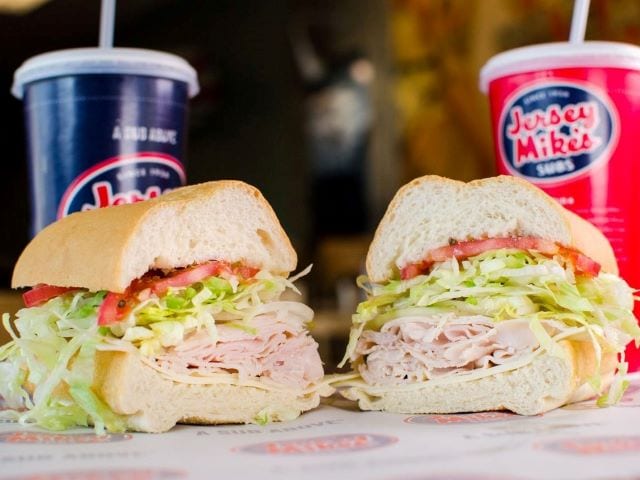 ---
Jersey Mike's Subs is extending its partnership with Team Liquid through 2022, with the pair continuing to create co-branded content with all of the org's top tier teams, as well as create unique rewards for fans.
"The passion of Team Liquid players and fans for the game — and the Jersey Mike's brand — blew us away," said Rich Hope, Chief Marketing Officer, Jersey Mike's Franchise Systems, Inc. "We are convinced the esports industry will continue to grow exponentially, and look forward to partnering with Team Liquid for another three years."
Program elements include:
Jersey Thursdays. The two brands feature content from superstars across Team Liquid's competitive lineup. Every first Thursday of the month, Team Liquid gives away one Team Liquid jersey and a $50 Jersey Mike's gift card to fulfill a lucky fan's sub sandwich craving.
Jersey Mic'd. During the League of Legends Championship Series (LCS) matches, Team Liquid mics up their players to capture the realest moments in esports, available for fans to download.
Subs for Dubs. Team Liquid and Jersey Mike's celebrate Team Liquid tournament wins by offering fans special discounts on sandwiches, meals and more.
New! Sub Bombs. Interaction with players and their chat through the "JerseyMike's" Twitch account, mass gifting to their chat a "sub"scription to that channel.
"We're excited to continue building on our partnership with Jersey Mike's and proud to announce a three-year renewal," said Steve Arhancet, Co-CEO of Team Liquid. "Last year showed us all that Team Liquid and Jersey Mike's is a winning combination, not only for filling our bellies but also for giving back to fans. 'Subs for Dubs' has become a chant of tradition at our League of Legends games and we can't wait to unveil the thoughtful collaborations we have in store, both IRL and online."  
The program kicks off this weekend during LCS, when Team Liquid will take over the West Los Angeles Jersey Mike's restaurant next to the LCS arena for a special co-branded experience.
"The extension of the Team Liquid and Jersey Mike's sponsorship is proof of the power of esports in reaching a diverse array of brands and their audience," said Nathan Lindberg, Sr. Director of Global Sponsorships at Twitch. "As the exclusive sponsorship sales representative of Team Liquid, we are proud to foster such relationships across industries."