Brand Activation
Nissan Goes High Gear with FaZe Clan and OpTic Gaming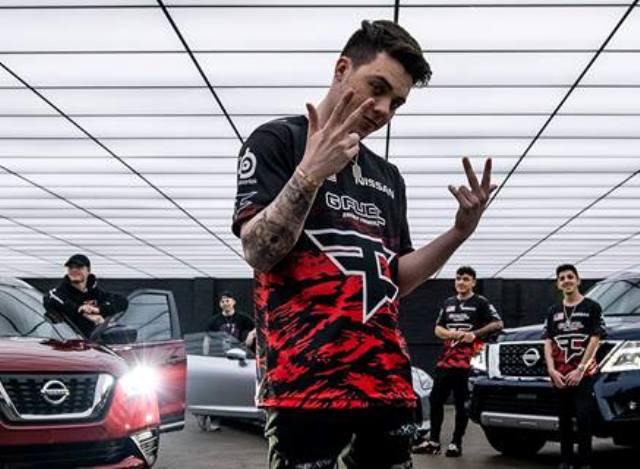 ---
Nissan signed on to become the first automaker to partner in a double deal with both FaZe Clan and OpTic Gaming.
"For any company trying to reach the Gen Z and millennial-minded audience, streaming and esports is an enormous opportunity," said Robert Cross, director, media and activation, Nissan North America, Inc. "We believe this partnership presents a new approach in introducing ourselves and connecting with millions of fans through their favorite gamers."
As part of the agreement, the Nissan logo will appear on the FaZe Clan and OpTic Gaming competition jerseys wile team members will have access to Nissan vehicles to integrate into social and digital content. Vehicles involved will include the Nissan Armada, Altima, Kicks and the all-electric Nissan LEAF.
"We are thrilled to have an innovative automotive company like Nissan as a sponsor and brand partner," said Lee Trink, CEO, FaZe Clan. "We look forward to creating compelling content together for this exciting relationship."
"It's an honor for OpTic to introduce Nissan to esports," said Ryan Musselman, president, OpTic Gaming. "Nissan has been innovating since the 1930's, and we believe the crossover of our engaged and tech-savvy fan base will help drive Nissan's continued history of improving the lives of vehicle owners through their unique approach of technological integration."
With the announcement, Nissan adds esports to its roster of athletic partnerships, which includes a 12-year partnership with the Heisman Trust as well as sponsorships of college athletics across the states. Nissan is also the title sponsor of Nissan Stadium in Nashville, home of the NFL Tennessee Titans.
"Both FaZe Clan and OpTic Gaming bring a unique audience to the Nissan family. We could not have chosen better partners to help Nissan authentically connect with the cultural phenomenon that is esports worldwide," Cross said.