Brand Activation
Overwatch League Taps Zipchair Gaming as Chair Supplier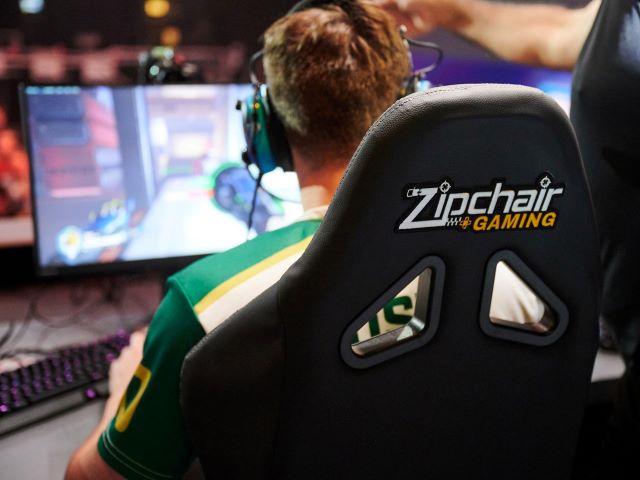 ---
DreamSeat and its affiliates, Zipchair and Zipchair Gaming inked a deal with the Overwatch League and with the seating and furniture company now designated as the league's official chair supplier. The Zipchair Gaming brand partnership kicks in with the remainder of the 2019 Overwatch League postseason as well as for the 2020 season. The partnership includes the license to distribute and sell chairs within the United States and Canada branded with official Overwatch League team logos.
"DreamSeat has a been working hand in hand with professional leagues for many years, and the Overwatch League embodies why we all love competitive entertainment," said Chandler Suprina, VP of Business Development at DreamSeat. "The spectator experience is as much a part of the appeal as is the product on the field. DreamSeat products are used in every professional sports locker room, stadium, and suites—so teaming up with the Overwatch League in the esports arena is a natural progression. This partnership provides us with an opportunity to introduce the Zipchair Gaming furniture line to a new segment of fans and align our products and brand with the most exciting esports league out there."
Overwatch League players will be competing for the rest of the 2019 season—and the upcoming 2020 season—in the Xpression gaming chairs from Zipchair Gaming that feature official team logos. The entire furniture line from DreamSeat features their patented XZipit system which utilizes a hidden-zipper design. Logo panels allow teams, leagues, venues, or consumers to change out the logo in seconds without replacing the entire piece of furniture.
"Partnering with DreamSeat allows us to brand our on-stage chairs for each team, without having a different set of chairs for every one of our teams," said Anthony Theoharis, Director of Global Partnerships, Activision Blizzard Esports. "We're excited to be working with a company that shares our passion for professional sports and for the Overwatch League brand. We're pleased to be able to provide a way for our fans to purchase the exact same chair the Overwatch League professionals compete in"
DreamSeat is working with Overwatch League teams on their stadium seating, suites, and VIP sections for the 2020 season.