Brand Activation
Red Bull Gives G2 Wings in New Deal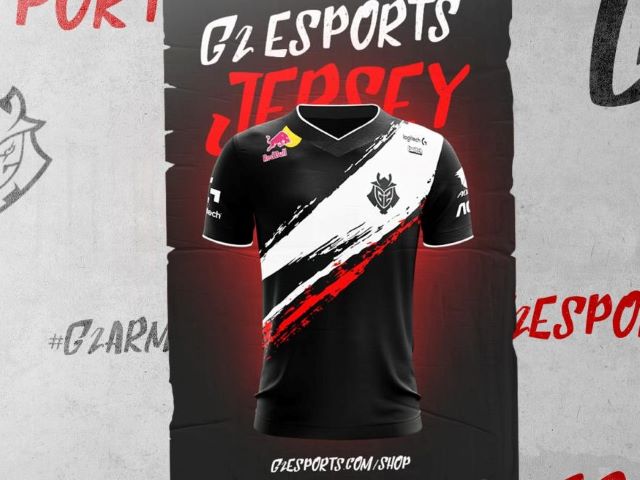 ---
G2 opened a global partnership with Red Bull that will see the pair collaborate across all teams, players, and content creators "to enhance individual player and team performance, produce high-end entertainment formats and create dynamic and unique event activations."
The deal kicks off across multiple locations around the world with on-stage launches in Athens, Montreal, and Berlin. Starting today, five of G2's competitive star-studded teams will don Red Bull-branded jerseys and publicly debut the partnership throughout the weekend in both tournaments and event activations across the League of Legends, CS:GO, Rainbow Six Siege, Rocket League, and PUBG teams. On-site activations will occur at the LEC finals in Athens and the StarLadder Berlin Major to showcase the new G2 and Red Bull jersey, host fan 1V1s, and have team meet-and-greets. 
"Red Bull and G2 have a shared vision of bringing more entertainment and adventure to the esports industry through interactive content and event activations, so a partnership was an obvious and important move for us," said G2 Esports CEO Carlos "ocelote" Rodriguez. "This holistic partnership is a big step for G2 and the content that we have coming down the pipeline is going to set this collaboration apart from all others in the space."
The orgs state that, by merging G2's content creation with Red Bull's storytelling, the duo plan to use their complementary talents to inspire a global esports and gaming audience through innovative esports entertainment.
"The Red Bull and G2 partnership is truly a bottom-up collaboration that stemmed from countless memes, fan engagement and player interaction with the global energy brand and eventually evolved into a unique brand bond and the multi-faceted partnership you see today," said G2 Esports Partnership Executive Sabrina Ratih. "This is a testament to the influence of social communities and the power of memes to become a reality and move the esports industry forward."