Brand Activation
Turtle Beach Renews Dreamhack Ties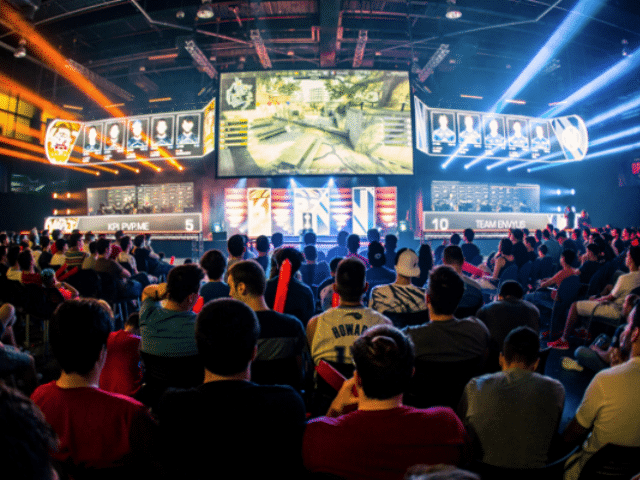 ---
Gaming headset and audio accessory brand Turtle Beach is expanding its partnership with DreamHack ahead of the event's Atlanta stop in mid-November.
The festival be the third DreamHack event this year that Turtle Beach has sponsored and provided all gaming headsets for the Free to Play PC area, as well as the second consecutive event integrating the Elite Atlas Pro Performance PC Gaming Headset. This expanded partnership allows for the model to be used on-site in competitions that tap into the collegiate market, through the American Video Game League's Community League of Legends and Fortnite tournaments.
"DreamHack creates some of the best gaming festivals in the world, so we're excited to do more with them in Atlanta where we can showcase our just-launched Elite Atlas PC gaming headset," said Juergen Stark, CEO, Turtle Beach. "Not only is DreamHack a great environment where fans can experience first-hand the Elite Atlas' true pro-level audio and comfort, but now we're also going to get to watch some of the best collegiate gamers go head-to-head playing some of the best competitive multiplayer games in the world, using one of the best PC gaming headsets on the market."
Last year, over 250K gamers attended a DreamHack event in-person, with an additional 135 million fans tuning in digitally. DreamHack Atlanta runs from Nov. 16-18 at the Georgia Congress Center in Atlanta with 150 teams and 35 thousand fans projected to attend.
"We are proud that Turtle Beach, one of the biggest names in gaming audio, has jumped onboard as the main sponsor of the AVGL LoL and Fortnite tournaments and want to work with us to drive more attention around collegiate esports," said DreamHack CEO Marcus Lindmark. "College esports is a massive, yet underserved grassroots movement, so its exciting to be working with both the AVGL and Turtle Beach to help put an even brighter spotlight on these amazing college gamers."