Brand Activation
Xfinity Plugs in to Overwatch League Postseason as Presenting Sponsor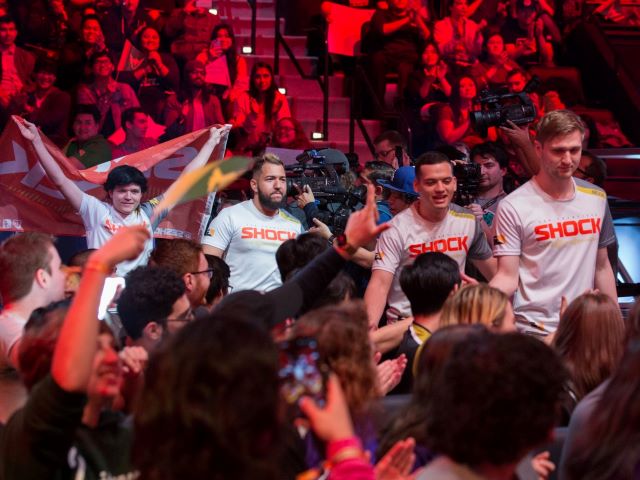 ---
With its postseason contenders locked in as season two comes to a conclusion, the Overwatch League named Comcast's Xfinity as the presenting sponsor of the 2019 playoffs and Grand Finals. The sponsorship will give Xfinity "significant presence" during the playoffs' digital broadcasts on Twitch and ESPN, the Grand Finals airing live on ABC, and also onsite at the Wells Fargo Center.
"Xfinity is a world-class brand, and we're excited to have them be a major part of our 2019 Grand Finals," said Josh Cella, head of global partnerships for Activision Blizzard Esports. "We worked in conjunction with Twitch to create a customized postseason opportunity for Xfinity, engaging fans experiencing the excitement of the finals both onsite as well as digitally. We are thrilled to have them sponsor the most exciting portion of our season, as they are committed to providing fast, safe, and reliable internet for all gamers."
The 2019 playoffs begin on Friday in Los Angeles and culminate at the Grand Finals on Sept. 29, at Wells Fargo Center in Philadelphia. All matches are livestreamed on Twitch and the ESPN app, and the Grand Finals will be live broadcast on ABC. The two teams that qualify will compete for the league's championship trophy and a share of the US $1.7 million prize pool—with the winning team getting $1.1 million and the runner-up taking home $600,000.
 "We're excited to be sponsoring the Overwatch League's 2019 Grand Finals in our hometown of Philadelphia," said Matt Lederer, vice president of brand partnerships at Comcast. "We know the importance of a fast and reliable internet connection for online gaming, and we look forward to showing gamers and fans how the speed and capabilities of Xfinity Internet can maximize their esports experience."